Author Amanda Sillars:
• Adult child of parental abduction and parental alienation (losing mother to suicide as a result of the alienation). Experienced suppressed memories & false memories as a result of manipulation.
• Alienated parent (two children were abducted interstate in Jan 2012. Coerced and manipulated by father and stepmother).
• A common pattern in parental alienation cases is for history to repeat itself in the next generation.
• Reunited with eldest child in September 2015, he now lives full-time with me. The youngest is still alienated.
• June 2014 started a support group for alienated parents. Approx 1000 members Australia wide.
• January 2015 founded Parental Alienation Australia Ltd t/as "Eeny Meeny Miney Mo Foundation"
• Started the First Parental Alienation Awareness Day 12 October 2016 #PAADay
link: https://www.linkedin.com/pulse/things-arent-always-appear-amanda-sillars/
I hate you…
I am not allowed to love you.

You have never been a good parent…
I have been forced to rewrite history; I don't know how to repair this damage.
I don't want to see you…
I want to see you, but it causes me so much grief. After I return from every visit I see anger or sadness, I have to push you far away so it doesn't hurt as much.

It is all your fault…
I am hurting inside, I need someone to blame and I don't know why it's you.
These are my feelings, what do you know…
I can't think and feel for myself anymore. The thoughts and feelings I have are not my own, please understand.
I didn't lie…
I gave into the interrogation after every visit. I told them what they wanted to hear to take the pressure off. I am sorry, I didn't know what to do anymore.
No one likes you, you have no friends…
I am sorry everyone around us have been told lies and have believed them, you don't deserve this.
I am not coming with you today…
I am sorry, the pressure got too much. Everything keeps getting blown out of proportion. It is easier for me not to see you.
Go away…
When you're around, the pressure is worse; I retract because it hurts less.
It's none of your business what grades I get…
I love it when you praise me for my achievements, but I can't show it.
Don't buy me gifts…
I am told you're trying to buy my love, but I love it when I am allowed to keep your thoughtful gifts.
Stop all this legal action, your causing us so much pain and money…
I don't understand that you're fighting for what is right and to have me back in your life again.
You have never been there for me…
I wish you were here right now, like you always were, so kind and loving.
Don't call me…
I have someone listening over my shoulder, prompting me to be hateful and defiant.
I don't care about how you feel…
When you tell me how sad you are, I feel guilty and cannot cope.
Don't tell me what to do, your not my parent anymore…
I am sorry for everything I have done, it is not my fault, I am stuck.
Leave me alone…
I am angry and sad about everything, please don't abandon me. Stay near, even though I cannot reach out to you.
I don't care what happens to you…
I need you to look after you, so you can be there for me, when I get out of this horrible mess.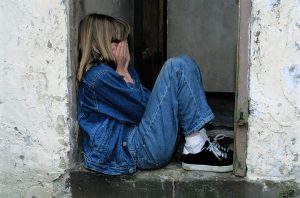 You don't love me, you never have…
Please don't give up, I need your love.
I don't want to live with you…
I need someone to lift this pressure off me. I should never be forced to choose between parents.
All people see is a child rejecting a parent. Alienated children are stuck in emotional turmoil, protective of the emotionally abusive parent. Unable to think and feel for themselves anymore, as they take on their emotionally abusive parents thoughts and feelings, as if they are their own. Bonded to the abuser.
link: https://www.linkedin.com/pulse/things-arent-always-appear-amanda-sillars/